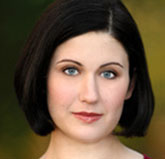 Avital Asuleen
Co-Artistic Director
Avital Asuleen is a director, choreographer, performer, and educator. She holds an MA in Comparative History, and BA's in Theatre and History from Brandeis University. While her background and the bulk of her professional career has been in traditional musical theatre, she has always had a passion for devising her own work, and bringing new stories to life. She is also dedicated to using conventional showbiz styles and tropes in new and thought provoking ways. Avital's independent dance theatre work has been seen at Steps On Broadway, Green Space Studios, the Undertoe Dance Festival, DNA's works in Progress series, and in the 2016 Choreographer's Canvas.
She is the founder of The Choreography Lab at The New York Theatre Barn, currently in its 4th season. The lab is a place for theatrical choreographers to experiment with new topics, and also helps writers understand how dance functions in new musicals. Avital's additional arts and administration experience includes serving as the Development Associate for Prospect Theatre Company (NYC), the Volunteer Coordinator of The Dance Complex (Cambridge, MA), and owning and operating the marketing company Impact SMD. In 2014 Avital began developing Ephemera with co-artistic director Alden Terry. After a successful workshop and 2016 run, Asuleen and Terry decided to establish the collective. Currently, Avital is developing The Floor Show.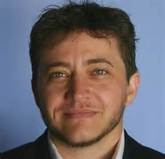 Frederick Alden Terry
Co-Artistic Director
Terry has an MFA fron NYU/Tisch, and a Bachelor of Music degree from the University of Utah. Since moving to New York, Terry has primarily composed music for theater, running the gamut from incidental music for plays to opera, with several musicals along the way.
His passion for dance and movement in theater led him to collaborate with many choreographers over the years, with performances by graduate dance students at both NYU and the University of Utah, as well as professional dancers in both cities. It was his collaboration with choreographer Avital Asuleen which led to their dance-theater piece Ephemera, and inspired the creation of Combustion Collective.
In addition to his creative endeavors, Terry brings leadership experience and expertise from both the non-profit and for-profit arts worlds. In Utah, he was an instrumentalist, a musician contractor, a studio conductor, and a theatrical music director. He served on the board of the Contemporary Music Consortium, a modern chamber music series, for six years, and was the artistic director for three. He also served on the board of Musician's Union Local 104 for two years, and helped to organize the Ballet West orchestra. In New York's Local 802, he was a member of the Music Copyist committee and the Small Theatre Committee, and was chair of the Copyist Committee for two years. As a music copyist, he has worked on numerous Broadway shows, and was the supervisor copyist on Bandstand, Cats, and Rocky. He has been a music librarian/copyist for the Tony Awards show for 20 years.