Collaboratively redefining how we create theatre.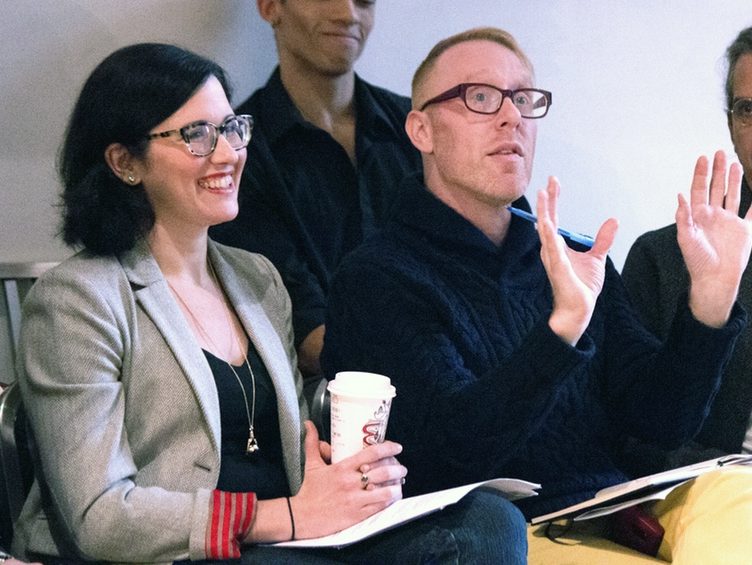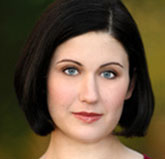 Avital Asuleen
Artistic Director
Avital Asuleen is a Brooklyn-based director, choreographer, performer, and educator. She holds an MA in Comparative History and BA's in Theatre and History from Brandeis University. She is the founder and producer of The Choreography Lab at The New York Theatre Barn. Additional arts administration experience includes serving as the Development Manager for EMIT Theatre, the Development Associate for Prospect Theatre Company (NYC), the Volunteer Coordinator of The Dance Complex (Cambridge, MA).  While her background and the bulk of her professional career has been in traditional musical theatre, she has always had a passion for devising her own work and bringing new stories to life. She is the co-creator of the immersive dance piece Ephemera, The cabaret-style show Tonight For The Tapir, and The Floorshow – a new play with dance and music.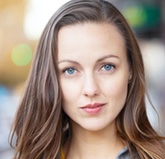 Rachel Lauren James
Associate Artistic Director
Rachel Lauren James is an actor and producer. She has been a lead producer and director of operations for an Austin-based production company, a producer and company manager for a major musical in Chicago, and both a performer and producer in Combustion Collective's world premiere of The Floorshow. A proud member of Actors' Equity Association, she has performed in numerous shows in both Austin and New York City. Her passion for development and performance in new work began at The University of Texas at Austin, through the Texas Musical Theatre Workshop. There she collaborated with notable artists such as Matthew Wilder, David Zippel, Johanna McKeon, Cherie Steinkellner, Larry Gatlin, Lisa Brescia, and Billy Porter. She runs a stationery and gift company with her husband, artist and children's book designer Ken Crossland.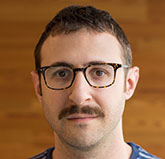 Dann Berg
Collective Member
Dann Berg is a playwright based in New York City. His play "Diary: A One Act Play" was part of Manhattan Repertory Theatre's Spring One Act Competition in 2015. A former freelance journalist, his writing has appeared on MSNBC, Fox News, The Verge, Mashable, Laptop Magazine, and Tom's Guide. Dann attended Hofstra University, studying Creative Writing with a concentration in Playwriting. He lives in Brooklyn and works on the engineering team at Datadog, an infrastructure monitoring and analytics company.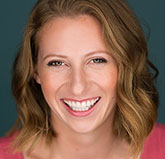 Alyssa Fuhrman
Collective Member
Some of Alyssa's favorite performing highlights include dancing on Good Morning America, Live! with Kelly and Michael, and a live televised event in Shanghai, sailing through the Caribbean dancing with Carnival Cruise Lines, performing in paradise on the island of Guam, and singing at Carnegie Hall, as well as working with such notable choreographers as Derek Mitchell, Sidra Bell, Mike Esperanza, Ashle Dawson, and JT Horenstein. She loves every aspect of performing, especially making meaningful connections with audience members and spurring further dialogue long after the curtain has closed. She is super excited to collaborate with the other members of Combustion Collective to create new and exciting pieces of art.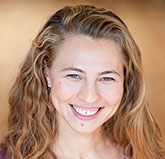 Catherine Murcek
Collective Member
Catherine "Cat" Murcek is a New York City-based dance artist, certified Yoga Therapist, and solidarity economy enthusiast. She strongly believes in the power of movement for healing the individual and the power of movements for healing society. As a performer she currently works collaboratively with Sanctuary Project Collective in multi-disciplinary performance pieces and with Chocolate Dances LLC in interactive chocolate tasting dance theatre. In addition to teaching therapeutic classes at Yoga Union and Align Brooklyn, Cat is also a worker owner at Samamkaya Yoga Back Care & Scoliosis Collective and is a volunteer organizer of gatherings for other worker owners in NYC. She hopes to create a positive impact through sharing the joy of movement, guiding others through healing, and through promoting democracy in the workplace.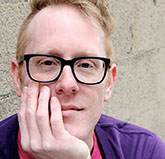 Christopher Noffke
Collective Member
Christopher Noffke is an award winning Choreographer/Director/Teacher, originally from Indianapolis, but now resides in NYC! He is currently a Creative Consultant for NY Theatre Barn's The Choreography Lab and on staff with Man In Motion! He has been honored by DCMetroTheatreArts for Best Choreography for The Wedding Singer, Best Choreography for Gypsy and Best Director for It's A Wonderful Life: A Live Radio Play, at Riverside Center for the Performing Arts. Other Director/Choreographer credits include Warp Speed: A Sci Fi Musical Parody (MITF-NYC Premier and winner of Best Direction/Choreography awards), White Christmas, Footloose, Chicago, Dreamgirls and Hello,Dolly (starring Sally Struthers) at Riverside Center for the Performing Arts, BARE (York Theatre), Andrew Lippa's The Wild Party (Secret Theatre, LIC) Jerry Springer Show (TV), and The Choreographer's Canvas (NYC).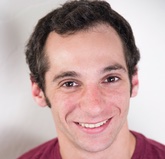 Jeff Raab
Collective Member
Jeff Raab is a New York City-based performer and teaching artist. His performing credits include productions with Palm Beach Dramaworks, New Stage Theatre, Resident Theater Company, Arts Center of Coastal Carolina, the Texas Shakespeare Festival and the South Dakota Shakespeare Festivals. Musical direction credits include productions of The Robber Bridegroom, As You Like It, Shakespeare in Love, The Comedy of Errors, Our Town, and Libra Theater Company's award-winning 12th Night. He has worked as a teaching artist with Arc Stages, Inside Broadway, and Burgh Healthy Hub in New South Wales, Australia. In addition to being a theatre artist, Jeff is an origami artist and teacher working independently and with Taro's Origami Studio. Jeff is a graduate of GWU/Academy of Classical Acting, NYU/Steinhardt, and the Dell'Arte International School of Physical Theatre. He is an Associated Teacher of the Miller Voice Method, and trained circus arts at Circus Warehouse.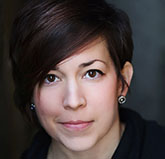 Courtney Laine Self
Collective Member
Courtney Laine Self is a gender-fluid director/choreographer/theatremaker. The past two years, she co-created/directed/choreographed two full-length new works, Making Bookjacket and RePeaT, through 92nd St. Y's Music Theatre Development Lab. She finished a 6-month lab with Everyday Inferno Theatre Company, attended Director's Lab West in LA and Director's Lab North in Toronto, and directed/choreographed the regional premiere of Fun Home at Millbrook Playhouse. She directed/choreographed 9 To 5 for The Hartt School this winter and Associate Directed Oliver at Goodspeed Opera House early this summer. Up next, she's directing The Ferberizing of Coral for the Samuel French Off-Off Broadway Play Festival, directing the world premiere of Sheila and Moby for Flying V Theatre Company in DC, and choreographing a short musical film for the New York Film Academy. Previously, she was the Head of Dance for the BFA in Music Theatre and a professor of theatre and movement at Southern Illinois University.  MFA: Directing, Southern Illinois Univ., BFA: Music Theatre, The Hartt School. courtneylaineself.com @courtneymyself (Tw) @courtneylaineself (Inst)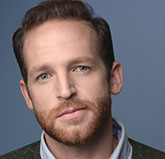 Brian Veith
Collective Member
Originally from California, Brian has now been in New York for over 10 years as an actor, singer and dancer as well experimenting with associate director/choreographer work. He has worked at theatres like Gateway Playhouse, Alabama Shakespeare Festival, Moonlight Amphitheatre and the John W Engeman Theatre. He loves the power of stories- how an audience can have a shared experience that effects each one of then in a different and a personal way. He hopes to continue to perform and help shape stories that kindly hold a mirror up to society to encourage us do better and offer the world a little more love and grace, including to one's self.